I had the first production meeting for the next music video for my single, "Getting Out Of My Own Way", this past week, which the amazing Ron Zabrocki produced, arranged and played on. Nicole Gomez Fisher and Neem Basha  will be the masterminds behind this music video. I am excited and humbled to be working with the both of them. I look forward to sharing every part of the process, so keep coming back! 
So, why do a music video now? Keep reading. You're gonna love this!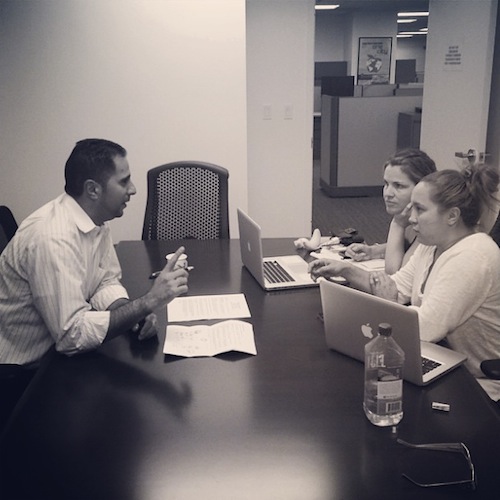 "Sleeping With The Fishes" on HBO
Yes! "Sleeping With The Fishes" got picked up by HBO! The October schedule's here: "Sleeping With The Fishes" HBO Schedule.  It will be on HBO Latino, as well as HBO Comedy etc. for the next 18 months! I'm so excited! But wait, let me go back for a moment to help connect the dots.
I have been blogging for a while about my single, Getting Out Of My Own Way, being used in a film last year, Sleeping with the Fishes, for the end title crawl. Yup! The entire song plays while the credits role at the very end of the film.
Well, Sleeping With The Fishes has had GREAT successes since then and I decided to get off my but and do something about it! I asked Nicole if she would direct me in a music video for "Getting Out Of My Own Way". She said yes! A moment later, she introduced me to the very amazing Neem Basha. All three of us hit it off, so now we're all on board!
"Sleeping

With The Fishes":  What's Been Going on? 
"Sleeping With The Fishes" was nominated for FIVE awards at The 29th Annual Imagen Awards held in LA and Nicole Gomez Fisher took home ONE for Best Director! It will air in SoCAL this  SATURDAY, Sept 27th on PBS @ 10pm. 
If you're on the East Coast like me, it will air on FRIDAY, Oct 10th @ 8PM (See Full Schedule) . It will also air on WLIW WORLD on the follow stations: Cablevision 133, Time Warner 169, Verizon Fios 471.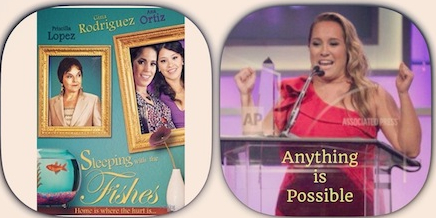 A little about Nicole Gomez Fisher: Nicole has become a true friend of mine from this whole five year film journey and excursion. She is proof that there IS room for every one of us to LIVE our Vision on our own terms and stay grounded as we do so.
"Sleeping With The Fishes" DVD Release Set for Oct 21st
The good news keeps coming! So the film's DVD release date is October 21, 2014. Nicole just confirmed today that we can pre-order the film NOW on AMAZON by going to:  DVD RELEASE for Sleeping With The Fishes is set for OCT 21st.  I'll be grabbing a few to support Nicole's journey, as well as have it as a reminder that ANYTHING IS POSSIBLE!
PLEASE spread the word, share it with your friends and family! This low budge indie has come farther than anyone ever thought. I've been on the journey with Niki from the very start. It was such a fluke how we met. I've seen the blood, sweat and tears of this project. I'll even let ya in on a little fun fact. I actually played the sister of Alexis, Kayla, who is played in the film by the hysterical, Ana Ortiz, in the staged readings at the very start of the project. Funny huh!
Anyway, your push and support can only take it further. You'd be supporting Nicole, myself and all the others that were a part of the journey! I mean, so many great actors were in this film: Steven Strait, Priscilla Lopez and Tibor Feldman to name a few.  So tweet about it, share it on FB, Instagram, whatever floats your boat! Let's give this film as much life as it deserves….
Sneak Peak… "Sleeping With The Fishes" by Breaking Glass Pictures
Can It Get Any Better? 
Actually, YES! Gina Rodriguez, who plays Alexis in "Sleeping With The Fishes" is coming to the CW on October 13th as "Jane the Virgin".