A Nashville Adventure…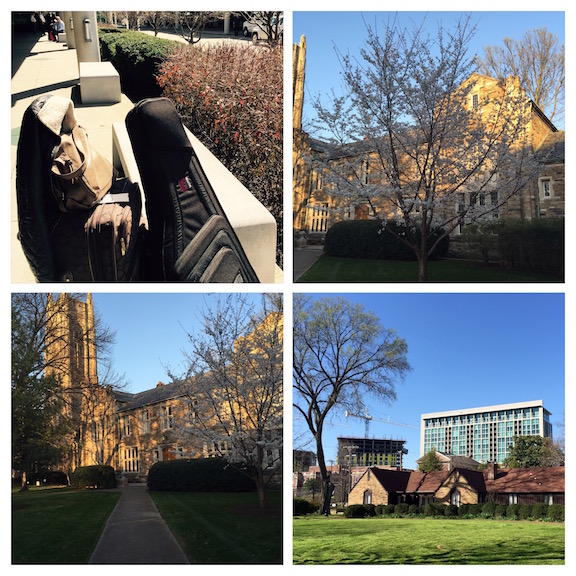 Where Do I Even Begin?
You know when a part of you feels like you need a tiny little miracle to make you feel alive again? Well, this trip to Nashville did so much MORE than that. Come with me below as I take you through some of the highlights and give you a taste of some of the magic I experienced.
A Three Day Workshop With Jonatha Brooke…
What did I take away from the workshop? First off, I unexpectedly got a new community of friends. You couldn't have thrown together a more "meant to be" group of creatives. I learned so much from everyone in those three short days. It's like we'd known each other forever. Each person put their heart and soul on the line for art's sake and everyone around was so supportive.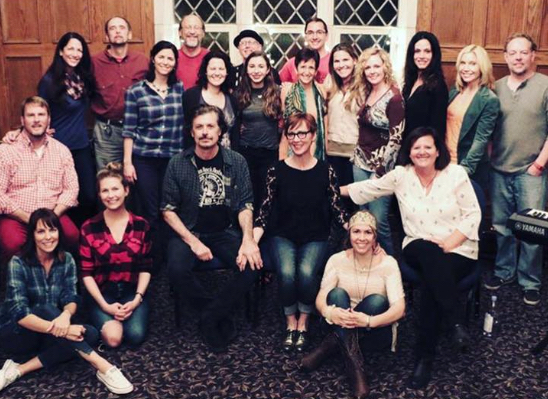 An Opportunity For More Feedback on "Gold"
You mean it's still not done?
I chose to bring my song "Gold", that I've posted about the past weeks, to get some more feedback on it's progess. Jonatha and Eric Bazilian (who wrote "What If God Was One Of Us", which Joan Osborne made known years ago) took time out for every one of us and worked individually on our songs in the front of the class. They thought "Gold" was strong and then gave me a few ideas around making the chorus "pop" even more, as well as some thoughts around changing a line or two to make the story even more specific.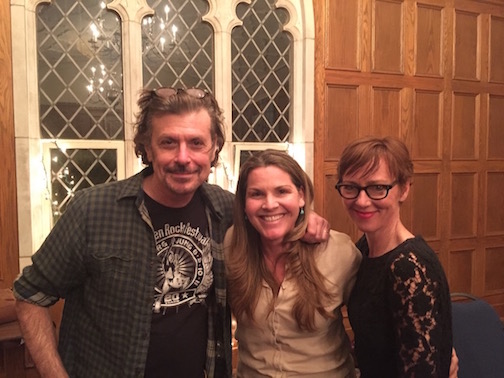 I took their feedback and reworked it that night.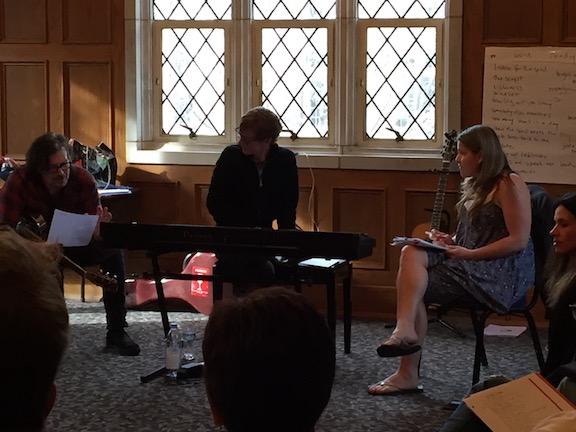 The next day, I had a "one on one" session with Jonatha and brought "Gold" back in. She loved the changes I'd made and gave me a few more tips to think about. There's something about this song. I believe in it. Some songs I write just form magically and I just listen to the voice in my head and write down the words. But others songs, like this one and "Getting Out Of My Own Way", they just need space and time. And as long as the feedback I get is "Your close, keep working on it," then I will.
I'll say that after this trip, I came home truly driven to find the serenity around the completion of "Gold". I recieved even more feedback, after the workshop, from a hit songwriter, as well as a top notch producer and musician, who suggested I get even more specific in my chorus and really lock in the way I sing each line to get the full impact of what I am saying.
As I type these words, I am happy to announce just a few days ago I got the breakthrough I needed. It's like my muse said, "Ok, here ya go! You worked for it!"
I'll be putting "Gold" on my upcoming album and you'll get to experience the completed song, secretly knowing how much work it took to get it done!
Lots of Inspiration
So, back to the workshop! Each day was packed. It would start off where Jonatha would introduce us to some songwriting tools she loved to use, like finding ideas in poems or finding ways to say the lines in a song by taking walks by yourself and stomping out the beats etc. We'd then be sent on an immediate assignment to try out the tool and then come back to share what we came up with. It was a lot of fun and very freeing in many ways.
Oh and the nights were even better! The first night we grabbed dinner…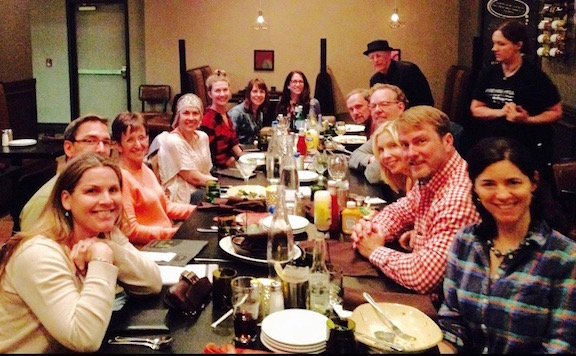 Then, we returned to the lecture space for our own song circle to bond a bit more with one another.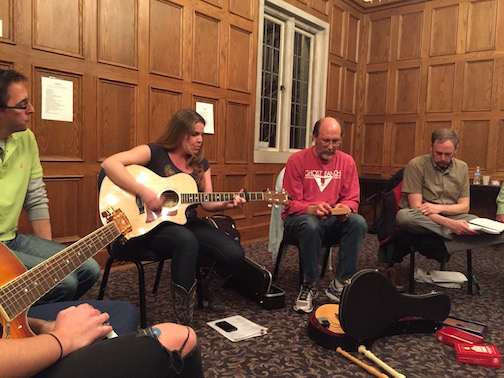 The second night was heaven! We got to experience utter bliss as Jonatha, Eric, David Mead and Marcus Hummon performed for us in an intimate song circle. Having an opportunity to listen to successful and hit songwriters express their true voices around their fears and their struggles with the music industry gave me more courage and drive to continue on this wild musical journey with a new found and unexpected passion.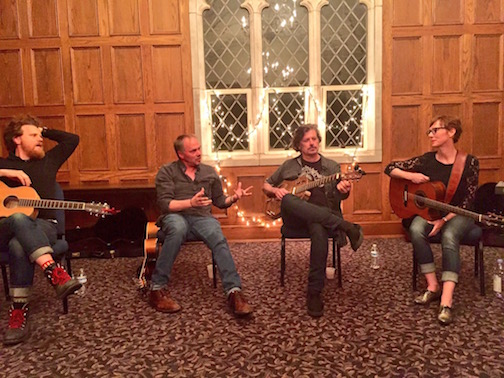 David Mead, Marcus Hummon, Eric Bazilian, Jonatha Brooke
Memories To Last A Lifetime
The last day was the best. After Jonatha summed up everything we'd gone through those last days…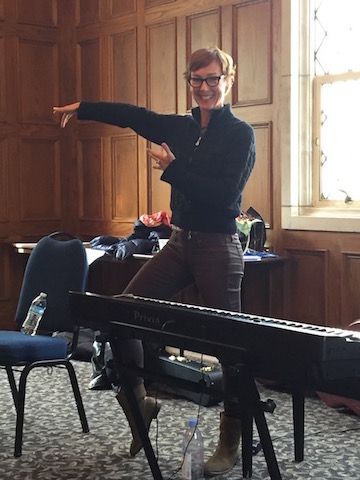 Lydia Hutchinson, who's the mastermind behind this whole incredible event, surprised us with a party that was held at Ocean Way Studios where everyone under the sun has recorded…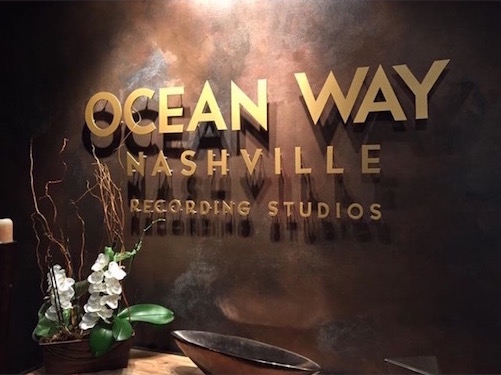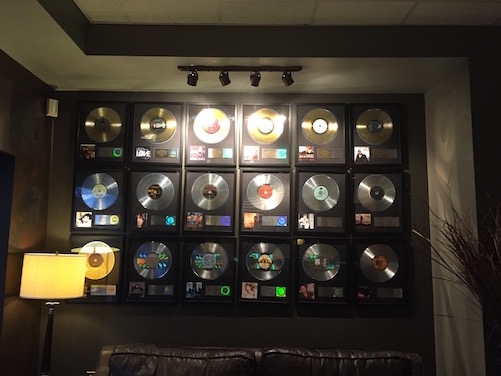 The night was filled with great food, wine, silliness, laughter and tears.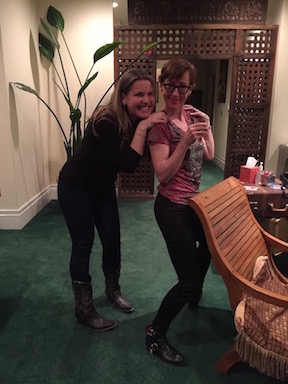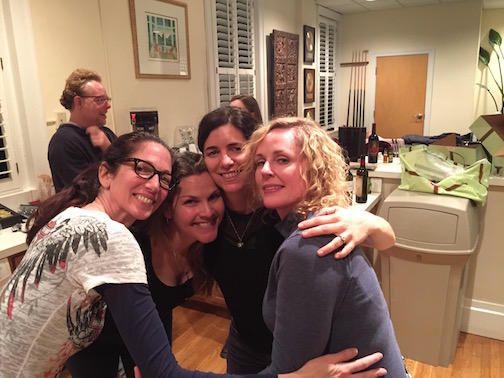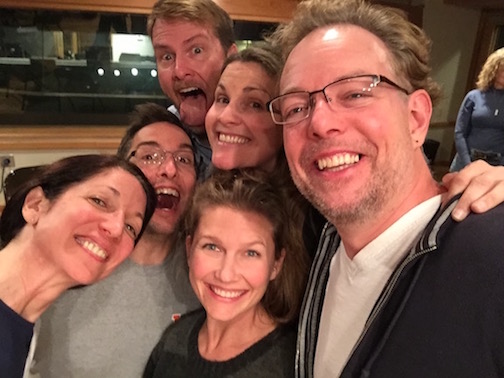 And… to top off the night, we did a final song circle in one of the studios!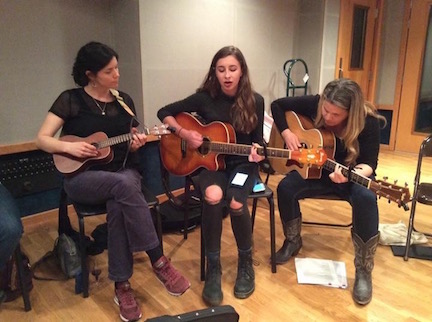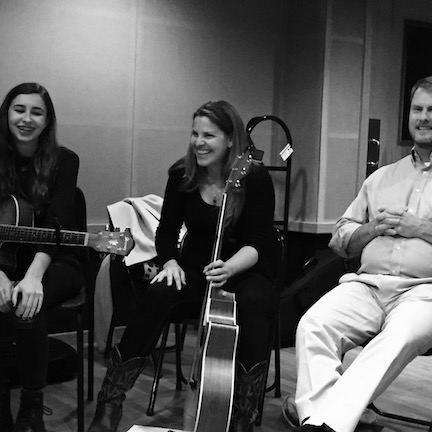 We even got Lydia, the mastermind behind it all, to sing for us!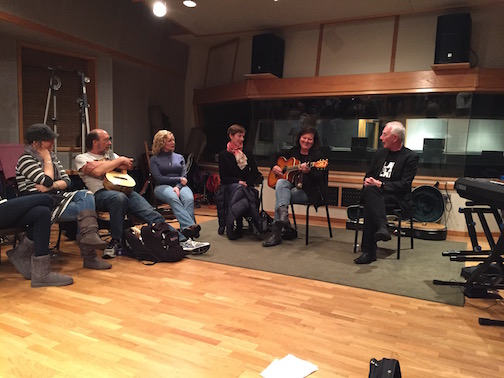 Afterwards, well, we had a little more fun.
I attempted to do a new song of mine called "Let You Back In", which is gonna be on the upcoming album. I think I may have had a little too much to drink. Thought I'd share the blooper with you.
And then, we hung in the studio for a little longer. 'Cause… why not!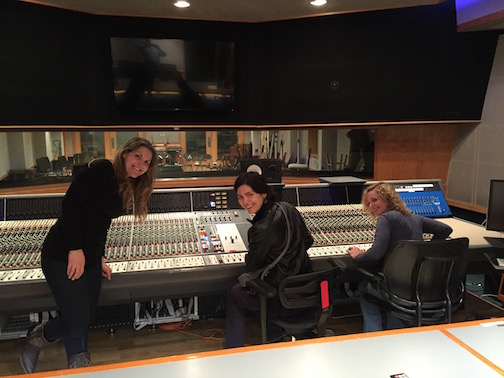 As I think back, I can say that it's not every day that you get to see such growth from people you just met and hear so many real stories about where they've been, what they've gone through and what drew them to take Jonatha's workshop. It's like every one of us was brought together on purpose for a greater purpose.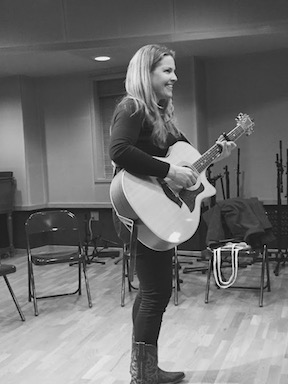 What Happened Afterwards?
Well, we all said our goodbyes, for the moment, and I checked into an airbnb and then, this happened…
Now, I don't play piano. But after Jonatha Brooke's workshop, one of the common themes amongst Jonatha, Eric, David and Marcus was to do something you don't normally do; pick up an instrument you don't normally pick up.
So, I did just that. The great thing about Nashville is, you walk into someone's home and pretty much everyone has a studio with a piano, guitar or other instruments. It's truly special. So, I took the advice offered and started this piece.
Ironically, it was inspired by a facebook comment my friend Bill had left me. I had written something and ended it xoxo. He said, "I will take your kisses and hugs any day."
From that line came this new idea for a song.
Let me know what you think!
You know what else happened?
I got to perform at The Bluebird Cafe for the first time!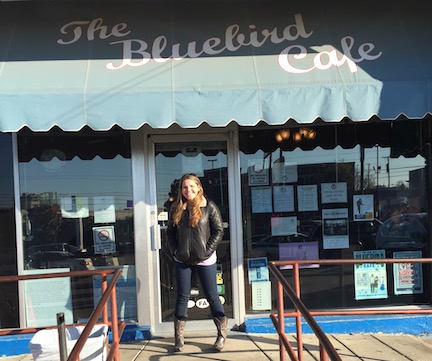 I called up Monday morning to try to get a spot for that night. A guy picked up after I called about 25 times in a row and said there were a few spots left! They only take the first 27 people for the Open Mic.
I ended up playing, uhhhh, "Gold"!
The lastest version I had worked on, which has now changed, as I discussed above. lol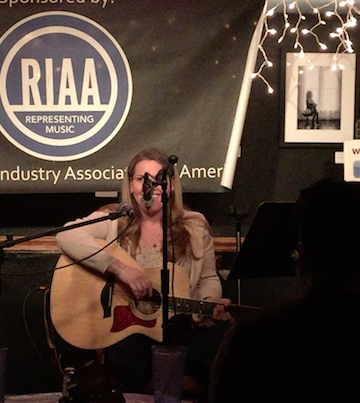 There You Go!
Sure, there's lots more that happened during and after the workshop! I met up with a few wonderful people that definitely impacted me more than I ever imagined. And I enjoyed taking in Nashville on my own and getting to know the lay of the land. I cannot wait to return!
I hope you enjoyed this little journey I took you on.
Wishing you nothing but the willingness to live your life on your own terms and to touch and move as many people's hearts along the way!
I leave you with this…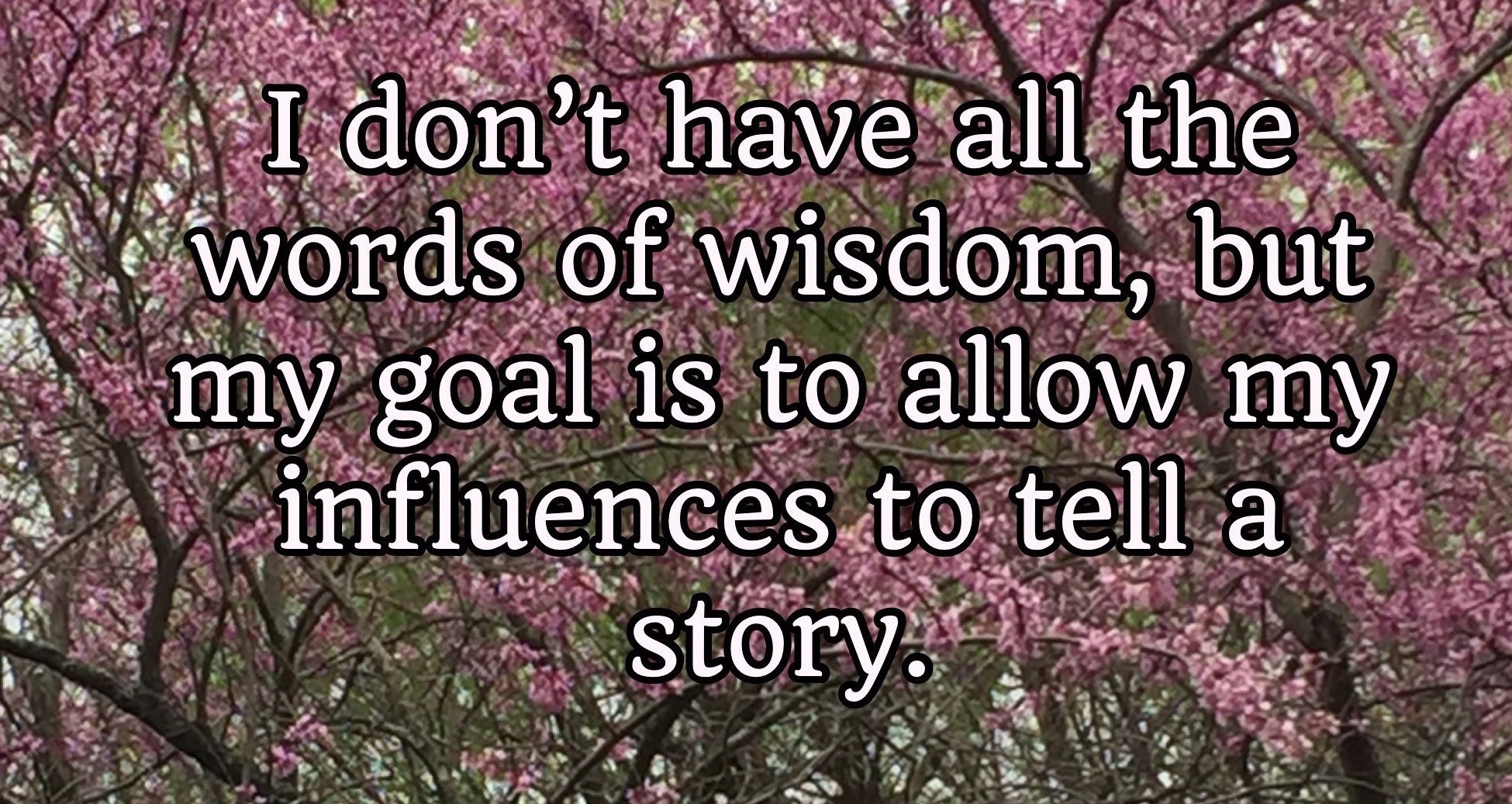 Can't wait to share what's happening next month!
Thanks again for your love and support.
xoxo
Jenny