Celebrating ONE YEAR in Nashville…
On October  24, 2016, I got in a Uhaul and moved to Nashville to begin a brand new chapter in my life. I trusted my heart and it steered me, finally, to a place I can now call "Home". It's been one hell of an abundant journey…
I have met so many wonderful people in this town and found some new friends I'm grateful for. I've explored so many shows and met so many great songwriters and written with a handful of them. I've written a handful of songs with co-writers that I am very proud of, as well as a handful on my own, which I feel confident in. I released a new album "Rediscovering Me", explored this lovely city, played lots of open mics, did writers rounds at Belcourt Taps, The Commodore Grill & Whiskey Room Live; to name a few. Played a bunch of shows at places like Natchez Hill Winery, to private events, that were pretty amazing! Even did a little bit of street performing downtown to keep it real.
I was also asked to do a segment on Lani Ford's Lightning 100's Writers Night Spotlight in October (I'll chat more about that below), put up a #MeToo event with a wonderful community of women at my favorite place, The Family Wash, (I'll also chat more about that below), put together a workshop with my friend Sarah called, "Breaking Resistance – Opening The Flow", which we presented on November 4th in East Nashville, (Yes, will chat more about that below as well). I feel like I have started to find a community that fits me!
I have so much more to explore, within myself, as well as within this abundant creative community here in Nashville. I know many challenges lie ahead and there will be lots more growin' pains to experience year in and year out. I am willing, able and ready to put my all into what I love to do – write songs, produce events – empower human beings through my words, music and heart – and to continue to add bits and pieces of myself into this great Nashville community, to be a part of something greater than myself.
****************************************** 
 Jen's November Performances
I'll be performing an acoustic set on Veterans Day (3pm – 4pm) at O'Connor's Irish Pub and Grill. Join me and so many other wonderful artists to honor our Veterans. Live music starts at 12pm. Enjoy some yummy BBQ and raffle prizes and be a part of this gathering to honor all those who've fought to keep us safe and free.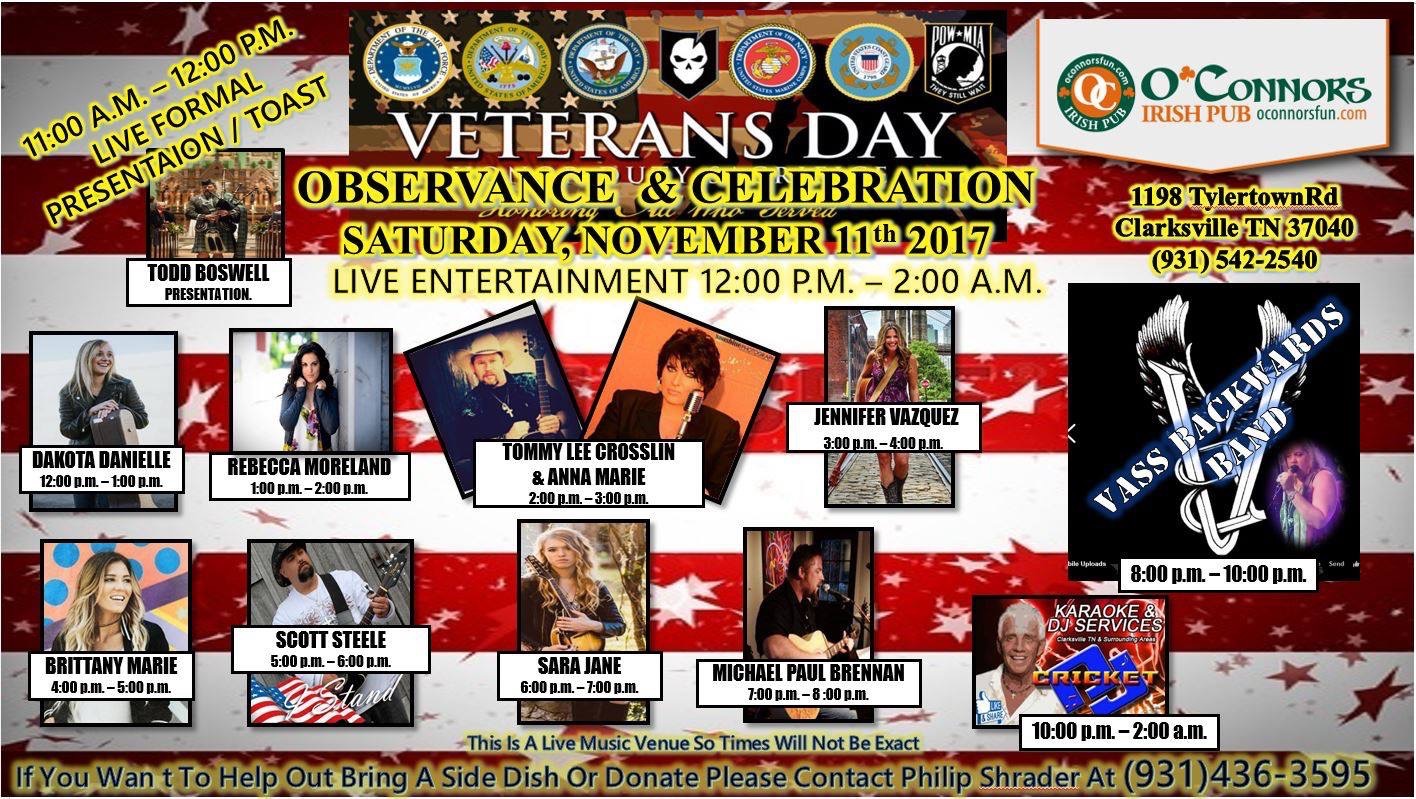 My Last Gig In 2017…
Join me for a wonderful night of music. This will be my last gig in 2017, so come on down! I'll be celebrating the release of my latest album, "Rediscovering Me" in East Nashville. Never did celebrate it here with my new found community and figured this would be a perfect time. I'll be performing acoustic from 6pm – 6:40pm. After me, my lovely friends Foster McGinty will rock the stage and The Seth Timbs Thing will tickle your hearts to end the night. Join us…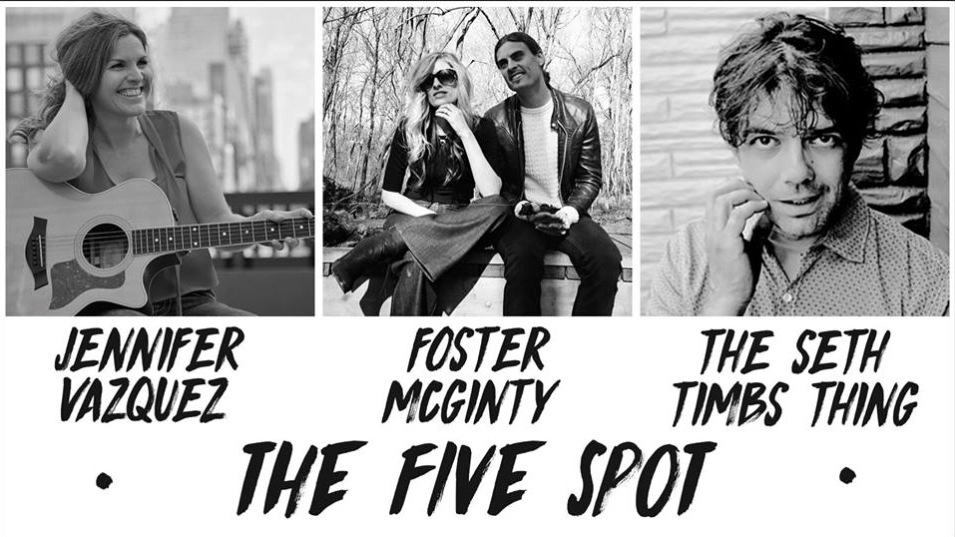 ****************************************** 
Lightning 100 Writers Night Spotlight Artist
Early October, I was invited by Lani Ford from Lightning 100 to come on her show, chat a bit, and perform a song of mine off the new album, "Rediscovering Me" produced by Wren Lemieux. It was a great experience! I am happy to share the footage Brian Waters (from Lightning 100) shot from that day of me singing "I Believe" (Words & Music: Jennifer Vazquez / Music: Larry Anthony Marciano Jr.)
Click Below & Enjoy…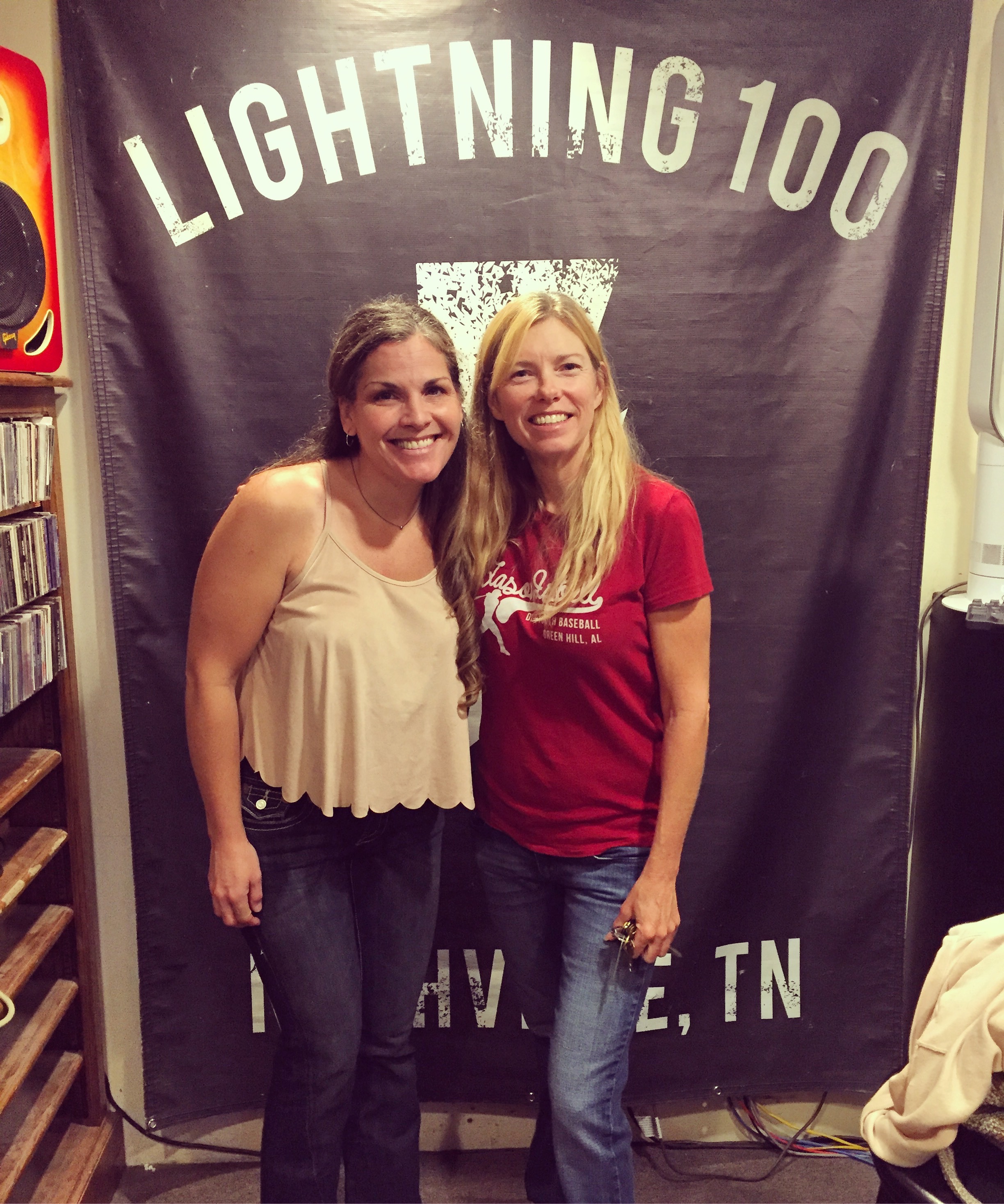 ****************************************** 
#MeToo
It was only a matter of time before "Me Too" surfaced. The day after it hit social media, on October 17th, I felt the need to do something in the community. So many of us were feeling the impact of it and I wanted to do something about it to ease the heaviness of it all. 
I went down to my favorite local music venue, "The Family Wash", and spoke to one of the owners, James Rubin, about producing an event in the next few days, where I could bring songwriters together to share a #MeToo story and a song to acknowledge what was happening. I wanted to be a stand for everyone experiencing the pain; making it clear that this has gone on and existed for way too long.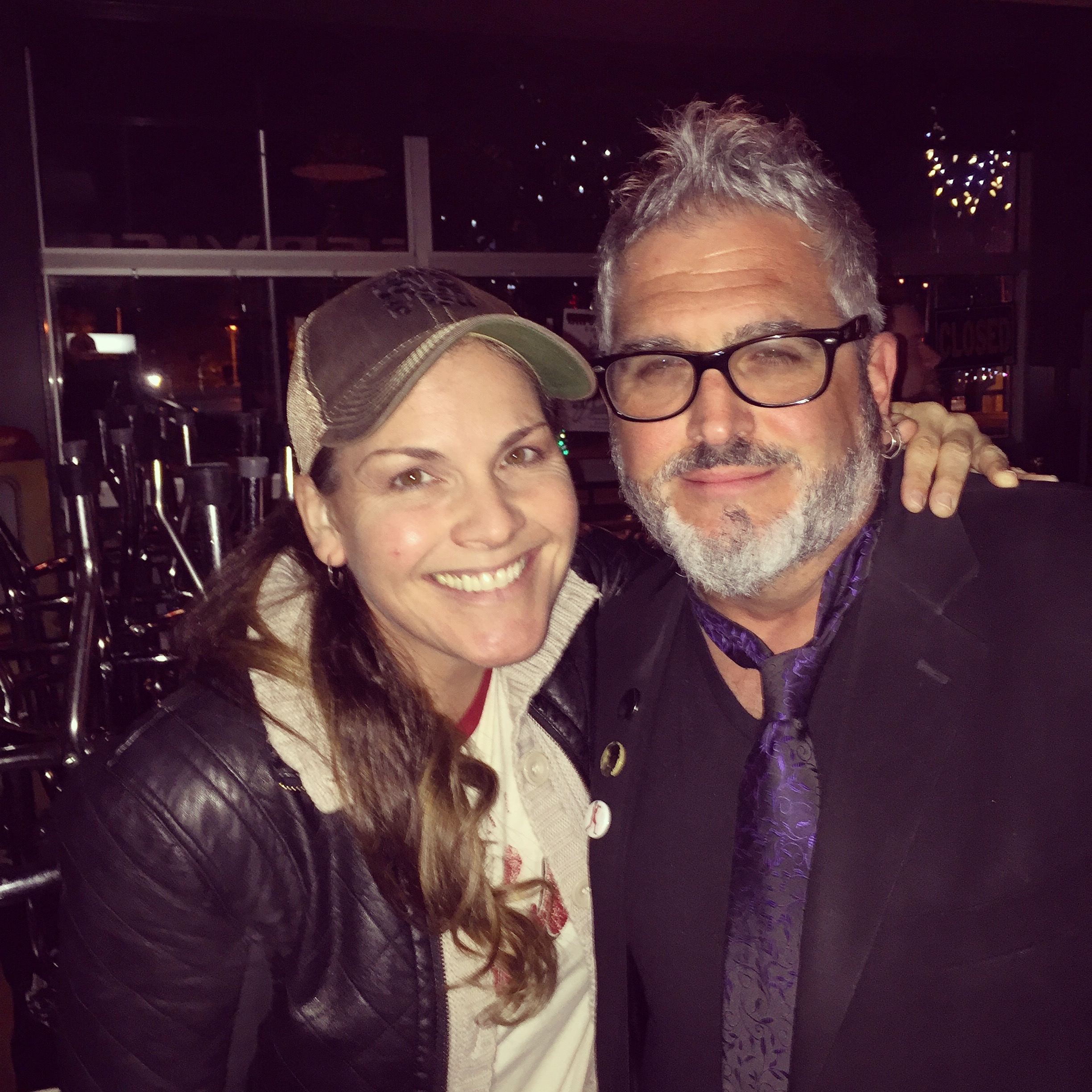 James Rubin (Family Wash) with Jennifer Vazquez 
James gave me the go ahead to have the event that Friday, October 20th (5pm -7pm). The afternoon of the event, I was invited to speak for a few minutes on WMOT about it, to gain more awareness. I am exploring more and more how communication is key and courage is a must when you believe in something deep in your heart. It's about accepting what is, taking an action to touch, move and inspire others and then allowing for change to occur.
The night turned out to be a beautiful success. The artists were amazing and the room was packed!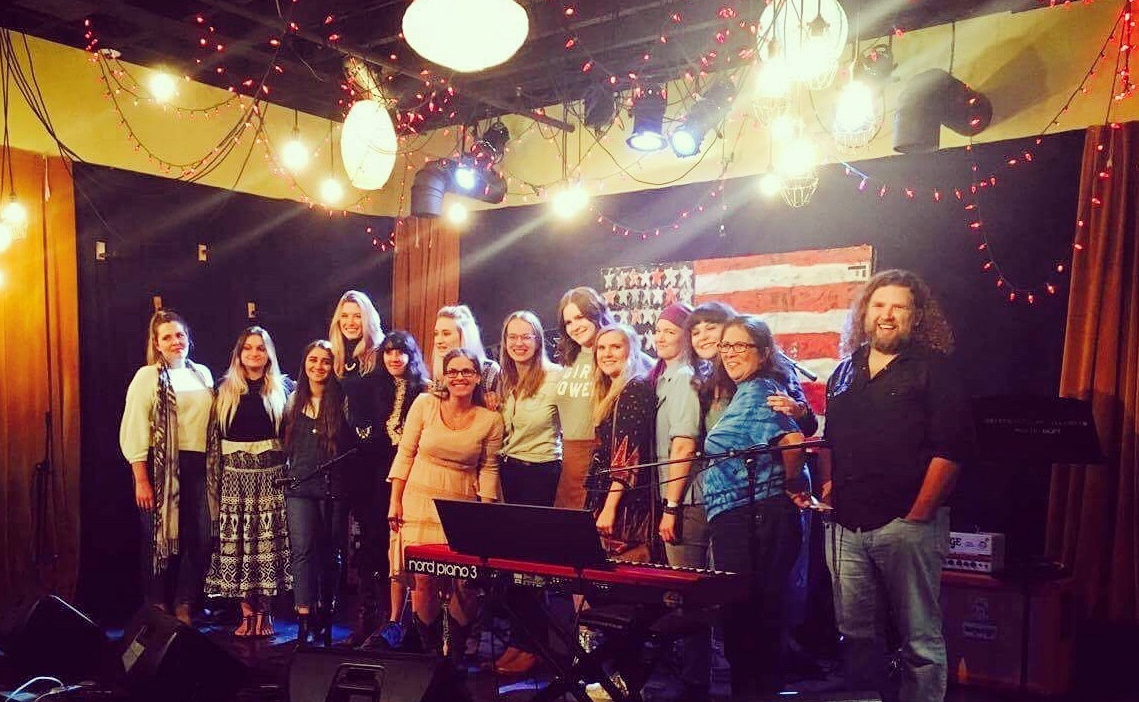 Holly Bruce  Carol Sanchez  Grace Bates  EMY  Wendy Parr  Jes Justice  V Blackburn   Rochelle Feldkamp   
Autumn Marie Music  Kiki Halliday  Courtney Graf  Scott McMahan Music (#MeToo experience; a man's perspective) 
Joanna Barbera  Pepper Said  Gwen Levey  Stevie Rae Stephens
******************************************
Breaking Resistance… Opening the Flow
Remember all those facebook LIVES that I did starting back in on May 11th? And then I put them all up on my Journal Page so ya'll could go back whenever you needed to, to get some tools to get ya through each day? Well, I got to thinking and put together a workshop. I brought on board Sarah Anderson, and what we created is a workshop called…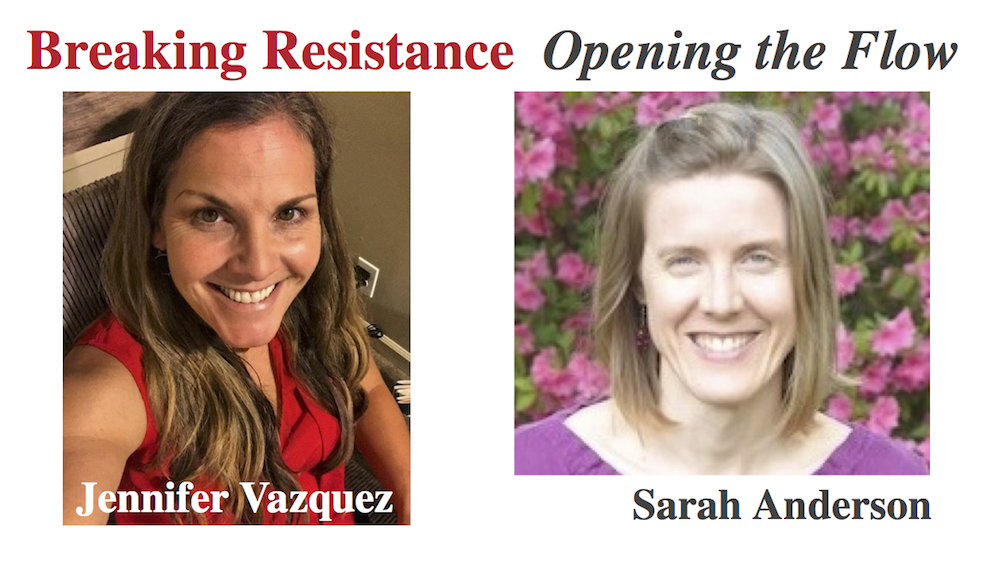 We put it up on November 4th for a trial run and it was a great success. The afternoon began with Sarah's hands-on practice of Jin Shin Jyutsu, which is an ancient form of energy work. These mindfulness-based practices she provided gave the intimate group a chance to center themselves in the body and come home to themselves before beginning the exciting work of breaking resistance to creating the life they want.
I then presented some of the powerful tools I spoke of during my facebook LIVES, geared towards tapping into our internal awareness to beak down the wall between self sabotage and living an abundant, joyous and free life. Each tool I chose was one that would allow each person to begin to open the pathway to realizing their dreams and becoming the person they have always wanted to be.
There will be more to come… Stay tuned!
******************************************
Some Food For Thought… 
Yes, October was a very busy month and it's gently flowing right into November. I look forward to continuing to share this adventure with you. Until next month, though… how about some food for thought?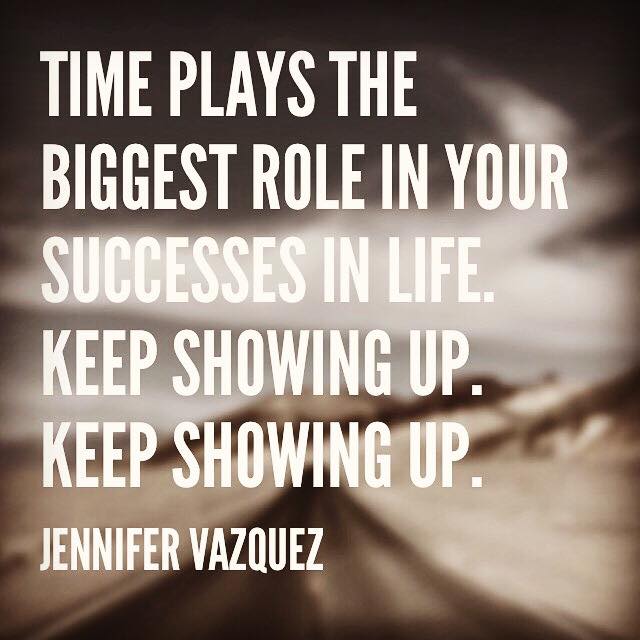 Love & Light, 
Jenny