Happy Forth Ya'll! Hope you have a fun and safe day ahead! So, here's a question to chew on. What do you do when you're stuck or in a rut? What I find most helpful is to refocus and redefine. In this Facebook LIVE, I chat about 10 tools to use.
Click below to watch the video on my community page…
(If you're not a part of the community. Send me a facebook request and I'll add you.)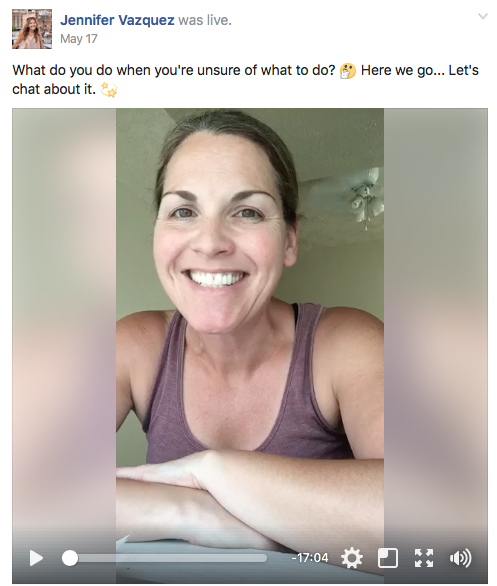 Here are 10 tools to use:
1. Clean out your emails. Let go of the old and bring in the new.
2. Take a walk. Even 10 minutes away from the daily grind will give your mind, body and   soul a chance to align with your brain and reboot your day.
3. Meditate: One to three times a day.
4. Write up a gratitude list: It will open up the flow of positive energy in your body. It will allow you to feel the joy; the goodness in your life already. It gives you the clarity to move forward toward the next part of the day rather than sit it uncertainty and doubt.
5. Organize your closet, draws, kitchen. The movement allows the mind to take a break and the body and soul to take over and find solutions for you.
6. Sit still and do nothing. (Most challenging)
7. Call someone and ask if they need to talk about anything that's on their mind. Being of service to another person is the best way to solve your problem.
8. Journal for 10 minutes, without censoring or judging your thoughts.
9. Grab an old book you enjoyed reading and flip to a page and read a few pages. It's funny how many times it's exactly what we need to hear at that moment in time.
10. Be patient and kind to yourself. Have faith. Accept that you are exactly where you're
supposed to be.
Ok, there ya have it! See ya soon for some more tools to help you live an abundant life.
xx
Jen