Hey Ya'll! Wishing you a lovely 4th of July and a fantastic month ahead. We are so lucky to have the freedom to choose what makes us happy in our lives. I've chosen to use my time here to share my voice and music. That makes me smile! And on that note, quite a bit's been going on, so let's get ya up to speed.
Music Connection Review:  Music Connection Magazine just released it's July Issue and my music is reviewed in it! You can check it out clicking the photo below: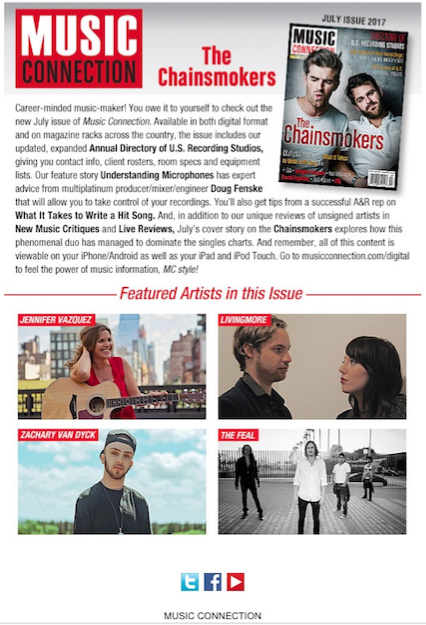 2. New Lyric Video For "Rocked": I came out with a lyric video for "Rocked" off my new album. You can check it out below and feel free to share the video with whoever you'd like! (In June, I shared a lyric video for "Worst Enemy")
3. July Show Dates (Tennessee): Just click each link below to get all the details!
July 20th – Whisky Room (Franklin)
July 29th 4pm – 6pm (Natchez Hill Winery) with Special Guests (TBA) 
4. Facebook "LIVE" Chats:
Since the release of "Rediscovering Me" on May 11th, I've been doing Facebook "LIVE" chats on Mondays, Wednesdays and Fridays where I mix inspirational stories, empowering tools and, at least two out of the three days, sing a song. Please feel free to join my Jennifer Vazquez Community Page  and I'll be sure to add ya. 
And, feel free to go to my Journal Page here for some daily inspiration, insight and empowering quotes. 
5. New Deck Of Cards:
Thanks to Kerry Wong, I'm able to share this "just released" footage from my NYC pre-album release party back in May. That night, as I've said before, was beyond magical. I'm happy to be sharing another moment from it now. Hope you enjoy my song, "New Deck Of Cards", off "Rediscovering Me". xx
6. Soul Food:
Ok, I'm sending ya'll lots of positive energy and creative vibes as you walk through July, with your head on straight, and your heart held high.
And I leave you with this thought to chew on…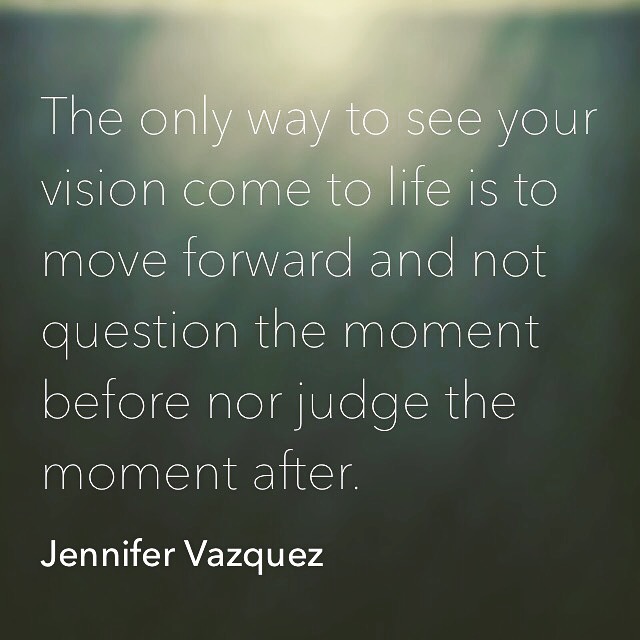 Experience my new album "Rediscovering Me" for yourself!
Just head on over to any of the places below…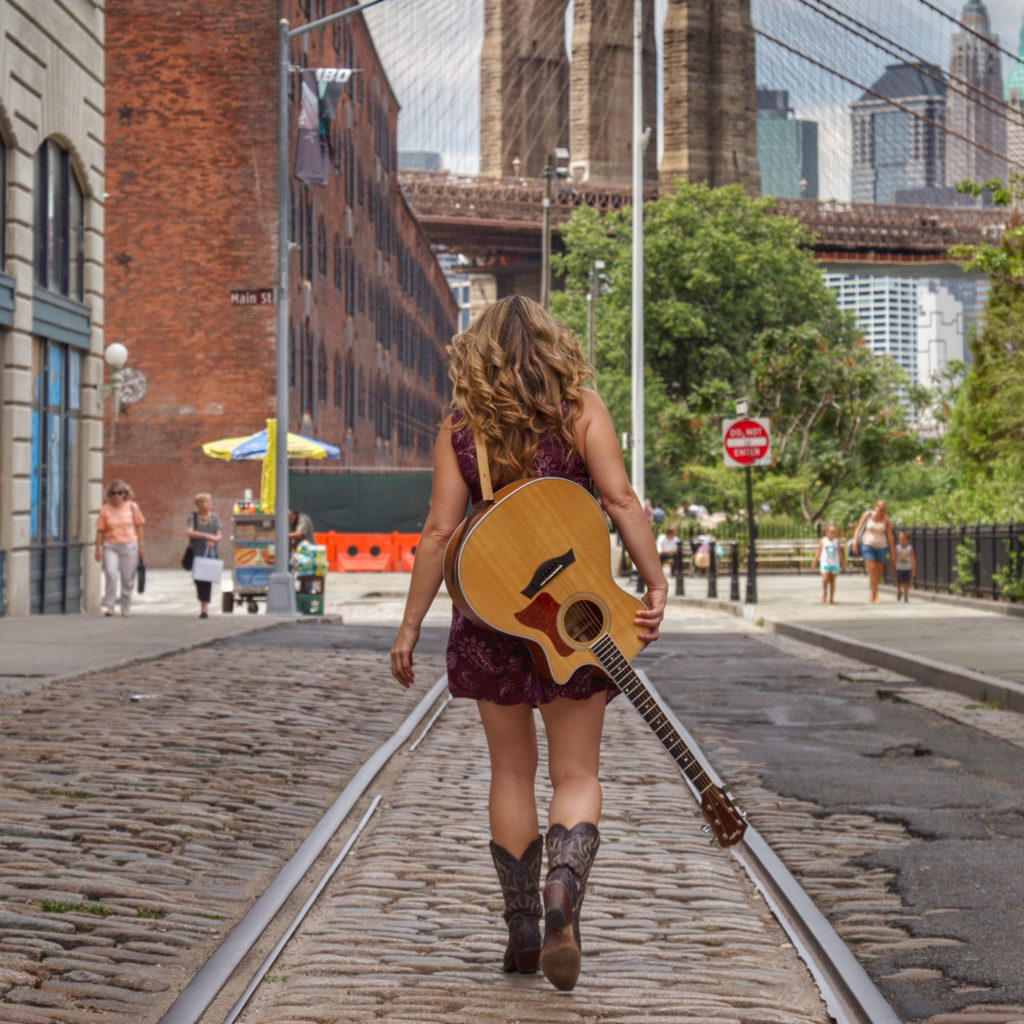 Photography by Chris Militzer
​
🎶 Listen to, grab & share it today 🎶
Jennifer Vazquez Store
iTunes
cdbaby (Hard Copy Available)
Google Play
Amazon
Spotify
You can also go to JenniferVazquez.com and listen to clips for all 14 songs from the album (lyrics included) on my
Music Page and then you can download the album on my Store Page.
Album also available on:
YouTube Music, iHeartRadio, GreatIndieMusic, Deezer, Groove, iMusica, Rhapsody and Tidal